Welcome to Divya Switchgear
Power Up Your Life With Our Electrical Expertise…
High performing Electrical Components
Divya Switchgear is reckoned as an eminent Manufacturer and Supplier of Electrical Components. We offer a wide range of high performing products that includes Junction Boxes, Electric Control Panels, Special Purpose Panels, Auto Transformer, Starter Panel, Star Delta Oil Immersed Starter, Thermal Overload Relay, Electrical Feeder Pillar, Electrical LT Panel, Electrical Distribution Panel, Bus Bar Panel and Motor Starter Panels. Ethical business practices combined with superior quality products are the fundamental principles of our organization. We specialize in the design and manufacture of energy saving Electrical Components. Top priority is given to the achievement of complete customer satisfaction. With this single-minded aim in mind, we bring to our clients across the country an extensive collection of Electrical Components that serves various commercial and domestic applications. The range of products is brought to the esteemed clients after meticulous manufacturing, rigorous quality control checks and in-house testing measures.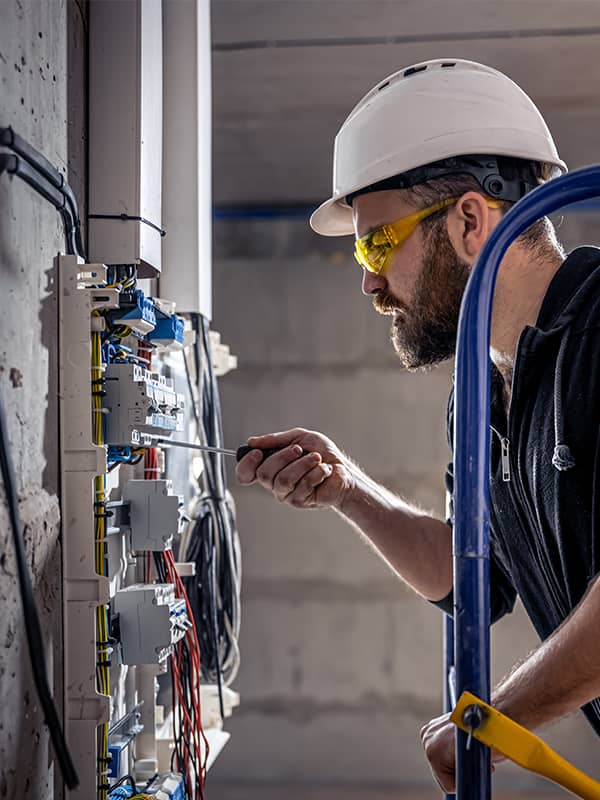 Powering progress together - Electrifying your world
Trust in our Expertise, Experience, and Dedication.
DIVYA SWITCHGEAR stands out for its comprehensive range of electrical products. From PCC Panels to MCC Panels and APFC Panels, they cover a wide spectrum of needs. The expertise displayed in the design and functionality of their products is commendable. The organization's commitment to ethical business practices adds an extra layer of trust, making them a preferred choice for all electrical component requirements.
The consistent delivery of superlative quality products is what sets them apart. The Bus Bar Panel and other offerings showcase a level of craftsmanship and attention to detail that is truly impressive. The organization's commitment to maintaining ethical standards in their business practices adds to the overall positive experience of being their customer. For those seeking excellence and consistency in electrical components, this manufacturer is a reliable choice.
As a customer of this renowned Divya Switchgear, I can attest to the reliability and efficiency of their electrical components. The Electrical Feeder Pillar, Electrical LT Panel, and other offerings have consistently met or exceeded our expectations. The company's dedication to maintaining ethical business practices is evident in their transparent dealings. I highly recommend their products for those seeking dependable solutions in the realm of electrical components.
Let's hear right away from our clients.